Fabio da Silva has been impressed with the giant strides made by Manchester United player Aaron Wan-Bissaka as an attacking right-back.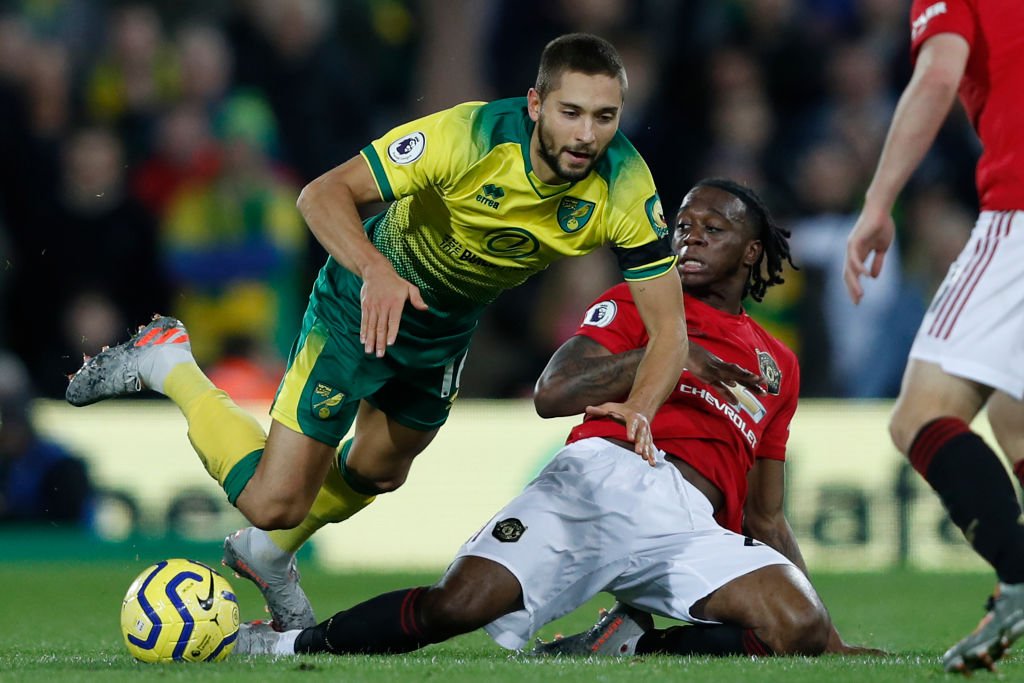 Nantes player Fabio da Silva knows all about the fullback role as he can play effectively and efficiently as a left-back and as a right-back. He spoke glowingly about Wan-Bissaka and the improvement he has made as an attacking fullback in an exclusive interview with the Manchester Evening News (MEN).
Ex-Manchester United star Fabio da Silva revealed that he was unsure of Wan-Bissaka as an attacking right-back at the start of his Manchester United before adding that the young Englishman has been able to convince him that he can do the job well.
Fabio da Silva stated that he follows Manchester United and their games before adding that Wan-Bissaka has improved his game this season.
Wan-Bissaka became a Manchester United player in the summer of 2019 when the club paid £50m to sign him from fellow Premier League team Crystal Palace. He was criticised for the lack of end product in his game during his first season at the Theatre of Dreams but that has improved this season.
Wan-Bissaka has showed his improvements on the attacking front this season as he helped the Red Devils to second place in the league for the first time in three years. He was also a big part of the defence that ensured that Manchester United went through the whole season without a single defeat on the road.
His first goal for Manchester United came in the 4-1 away win over Newcastle United in the league in October 2020. Wan-Bissakaadded a second goal in the thrashing of Southampton at Old Trafford. The English right-back scored one of the goals as Manchester United beat nine-man Southampton 9-0 at home.