The former Manchester United defender is still coming to terms with last year's Chapecoense plane crash in Medellin, which claimed the life of one his friends but could not kill the other.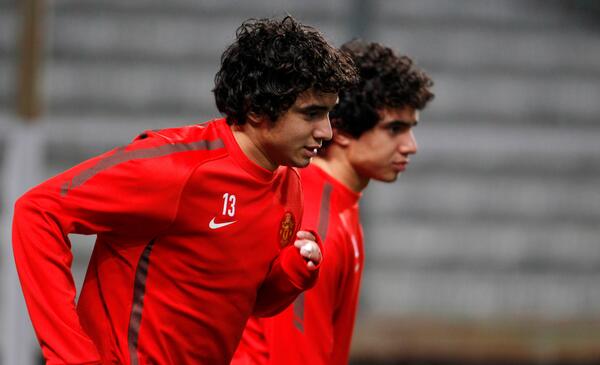 It was the early hours of the morning, and Fabio da Silva had briefly caught something on the news about a crash involving a plane from Brazil.

The initial reports were unclear. It was not until the next morning, when he turned on his phone to be met by a stream of missed calls and a plethora of messages that he would start to come to terms with the terrible fate of the footballers of Chapecoense, and how to deal with his own personal grief at the unfolding tragedy.
The Middlesbrough full-back had two friends on LaMia Airlines flight 2933, which ploughed into the side of a Colombian mountain last year, killing 71 people.
Astonishingly, one of those friends survived. The other, along with 18 team-mates who perished on a British Aerospace jet which simply appears to have run out of fuel, didn't.
Da Silva has shared the same dreams as those players. He has taken similar flights. When the camera lingered on the 26-year-old during the minute's silence prior to Monday's victory over Hull City, the emotional toll the disaster had taken on him was almost palpable.
"A lot of those guys who died were just like me," he said. "Starting their football at a young age, leaving home and their family to follow a dream. "I'm so sorry," he says. "
Da Silva was in the same Fluminese youth team as Marcelo Augusto Mathias da Silva, and Alan Ruschel, both defenders. Marcelo was 25 when he died in the mangled wreckage near the village of Cerro Gordo on November 28.
Distance had diluted the time the trio had been afforded to spend together given their divergent career paths since their teenage years.